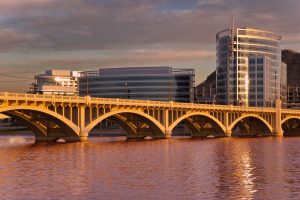 Sealing the deal for your next Tempe commercial real estate transaction can go a few different ways. One, you get everything you want. Two, you get hardly anything you want. Or three, you get some of what you want and you give up a few things. In many cases, Tempe commercial real estate negotiations end up much like the third option.  But, if you want to make sure you get more of what you want in your deal, you need to consider a few things.
In previous blogs, we have covered the topic of what it takes to be a good negotiator. You can also brush up on negotiating techniques by reading such books as Getting to Yes by Roger Fisher and William Ury. Or….you can learn the art of negotiating by watching reality TV! Really? Really.
In an article written by Jennifer Miller, an organizational development consultant, apparently reality TV is yet another way to learn some negotiation skills. Miller offers six tips on negotiating that she gleaned from watching The History Channel's Pawn Stars show. In each episode of Pawn Stars, you can watch as several buyer/seller transactions are played out. The tips that Miller offers from watching Pawn Stars are actually geared more toward the seller or landlord of Tempe commercial real estate, but we think that buyers and leasers can get something out of these suggestions, too.
Be confident. State your desires with strength and confidence.
Do your homework. On Pawn Stars, the most successful negotiators come into the pawn shop knowing what their item is worth. You can do the same with Tempe commercial real estate. Know the value of your property.
Be realistic. Just because you think your Tempe commercial real estate property is worth it, a buyer may not agree with your assessment.   In one episode Pawn Stars episode, a woman brought in several pieces of artwork from actor Tony Curtis. An art appraiser told her that the actor's pieces just didn't sell well. The woman persisted in the hopes of getting more money for the artwork. In the end, there was no deal.
Offer quality. A property in disrepair won't get top dollar. Make the investment to keep your Tempe commercial real estate location in good condition.
Keep the end game in mind. Miller says she has seen many negotiations nearly fall apart on Pawn Stars due to the seller's need to get the best deal. Miller suggests to always have the big picture in mind. Is something small worth losing the deal over?
Maintain perspective. The most satisfied sellers on Pawn Stars are those who are able to keep their perspective on the transaction. Whatever the outcome, if you have made a reasonable deal and both parties are happy, then you have succeeded.
As Jennifer Miller says, reality TV isn't really all that "real". Everyone pretty much knows that it's for entertainment purposes. But, when watching certain shows, such as Pawn Stars, you can learn some interesting things. In the case of Pawn Stars, you witness the human interaction involved in the "art of the deal".
At the Menlo Group, we have seen our share of the give-and-take that goes along with negotiation. And we have been involved in many deals that have satisfied both sides of the table. If you are interested in Tempe commercial real estate, we can help you with your transaction every step of the way. And that is the reality of working with us at the Menlo Group.