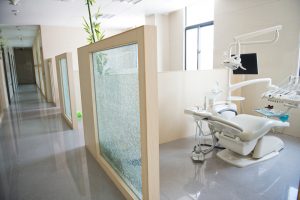 Menlo Commercial Real Estate can help you select the right dental commercial space for your dental practice. Whether you're looking to lease or to purchase, our experienced and skilled experts can help you find the right property.
We know that when it comes to finding a location for your business, you have a list of things you'd like to include in your new dental commercial space. We will listen to your desired items and then work to find the perfect location for your needs. We have access to the right property information and are aware of deals that are both on and off the market.
When it comes to your dental commercial space location, it's important to consider a few key items.
Location. You want to be close to the public (patients and potential patients) but you also want to be centrally located for your employees.
Parking. It's good to secure a dental commercial space that includes plenty of parking for patients.
Expansion. Whether buying or leasing your property, it's good to look into future expansion possibilities.
Negotiation: When you find the perfect dental commercial space, one of the most important next steps is the negotiation. We are experts at it. Our team has taken MBA-level negotiation courses and have received the highest level of certification in negotiation. We will use our skills to make sure you get the best deal.
When you choose the Menlo Group to help you find the perfect dental commercial space for your needs, we will help you work through all considerations to locate the right space for you. In addition, we will continually identify any opportunities for your business.
Let the team at the Menlo help you find the perfect dental commercial space. Give us a call today. We'll find you the right space and then negotiate the best deal.