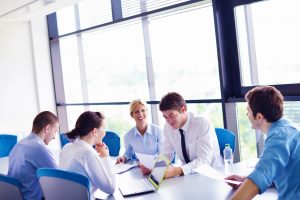 You may own many commercial spaces or are looking to do so. Whatever your situation, ideally as a landlord you want to find the best tenants. As you can imagine, it goes beyond just having a tenant that pays their lease on time. There are many other characteristics that make up top-tier tenants.
At the Menlo Group, we have years of experience in helping our clients find outstanding tenants for their commercial spaces. Here are some of the traits we look for:
Respectful.  These tenants are not only are timely in paying their lease, they adhere to all aspects of their contract. They also respect your time– whether it's a meeting, follow-up call or an email. They also act responsibly in all situations and are good communicators when it comes to matters that affect the building.
Good References. When your tenants have favorable references, it's a good sign that they are going to keep your property in optimum condition and abide by the rules.
Demonstrated Stability. Understanding the prospective tenant's business– and business plan–is another helpful indicator. Is their business new or have they shown success in another space? What are their long-range plans? Evaluating their prospects can help you make a decision about whether they are a good tenancy candidate.
At the Menlo Group, we are specialists in landlord representation. As your commercial real estate brokerage, we can give you the guidance needed to make many decisions that affect your property, including assessing the viability of potential tenants. We can also represent you in the lease negotiation process to ensure a fair deal is made and that all legal documents are in good order.
Should you have any questions about landlord representation or commercial spaces available in the Phoenix metro area, contact us at the Menlo Group. Our dedicated commercial real estate experts are glad to be at your service. You can reach us at 480.659.1777 or by email at  info@menlocre.com.