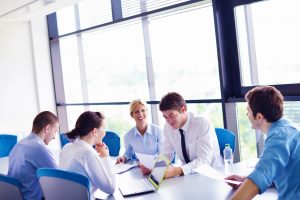 Commercial AZ real estate is abundant, as is the number of landlords and tenant relationships that comes with them. Our team at the Menlo Group has a rock-solid understanding of tenant-landlord relationships. We are experienced in representing both parties in all aspects of leasing, buying and selling.
Our comprehensive knowledge of the Phoenix metro marketplace and commercial AZ real estate helps us pinpoint and select viable tenants that landlords of a particular commercial property are seeking. Applying an in-depth analysis, we work with landlords/sellers to determine the best time frame in which to market their property to tenants/buyers. On the flip side of the coin, we work with prospective tenants/buyers with the same attention to detail in selecting commercial AZ real estate that best suits their needs.
Throughout these processes, we regularly address and identify opportunities for both parties, as well as provide negotiation services based on their specific needs and wants. This includes lease renewals, too.
When working with our team at Menlo you will have the satisfaction of knowing that we are well versed on the needs and wants of the all concerned. As specialists in tenant/buyer and landlord/seller representation, our agents at the Menlo Group are dedicated to unparalleled service and detailed attention to all of our clients. We provide above-and-beyond service, innovation, and solutions when working with all parties in a commercial AZ real estate transaction. Our approach is to develop long-term relationships with our clients that fosters long-term confidence and trust.
Last, but not least, we treat each commercial AZ real estate property as if it were our own. We believe we are in this together, which is why your satisfaction is our number one priority. If you have questions about buyer or seller representation or AZ real estate please contact us. We want you to have a successful tenant-landlord relationship and look forward to partnering with you.